Software Development Services for Travel Industry
Randomind provides software development, mobile telecommunications benchmarking and optimization services.
Software Development Services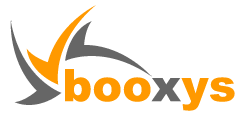 Randomind is also specialized in online travel reservation systems. Our clients are mostly travel agencies providing hotel, tour and airport transfer services on the Internet.

Our systems are used in thousands of transactions every year, while we create fast, easy and cost efficient solutions for our clients and travelers with our Booxys software package since 2003.

Apart from project specific requirements, we usually use PHP programming language and MySQL database server on Linux operating system. We follow requirement analysis, software design, implementation, test and deployment steps during our software development process. Free and open source software such as Linux, Quanta, Gimp, phpmyadmin, Firebug, FreeMind, Libre Office consist of our preferred working environment and we encourage our clients to switch to open source software in their work places.
Mobile Telecommunications Services
Optimization
Our optimization experts provide analysis, drive testing and monitoring network services. We ensure a fast, efficient and reliable network configuration for our clients.
Benchmarking
We collect and analyze drive test results and monitor optimization activities on the field of our clients' network. Our clients have up-to-date company and competitors' network information.